9 April 2018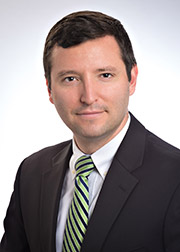 Bridgewell, Inc., a Massachusetts non-profit organization that provides social and human services which empower individuals with disabilities and other life challenges to live safe, self-directed, and productive lives, has appointed Sam Hoff, an Associate at Pierce & Mandell, P.C. to its Board of Directors. At Bridgewell, Sam will serve on the Finance and Development & Marketing Committees.
Based in Peabody, Massachusetts, Bridgewell specifically serves over 6,000 individuals struggling with developmental and intellectual disabilities, autism, substance abuse disorders, and/or homelessness. Bridgewell assists these individuals by providing a continuum of care which includes day habilitation, counseling, clinical care, employment training, transitional homeless services, residential services, educational programs, and affordable housing. The organization recently celebrated its 60th anniversary at its annual Imagine the Possibilities Gala, which occurred at the Fairmount Copley Plaza on March 16.
Sam is an Associate in the Health Law and Non-Profit Organizations practices at Pierce & Mandell, P.C. He advises healthcare providers in a wide variety of transactional and regulatory matters including acquisitions, affiliations and joint ventures, Medicare and insurance reimbursement issues and appeals, and compliance with state and federal healthcare regulations, including HIPAA and anti-kickback laws. Prior to joining the firm, he served as a legal intern in the Massachusetts Attorney General's Non-Profit Organizations/Public Charities Division. He also volunteered as the Event Committee Chairman for the Boston Mayflower Foundation, a Massachusetts non-profit organization which raised funds in support of disadvantaged Boston children.
With his appointment, which will last for a three-year term, Sam joins a Board of Directors which now consists of 12 members: Robin Sutherland, chair, HR consultant, Renovia, Inc.; Cathy Johnson, vice-chair, educator and Bridgewell family member; and several other members: Korey Hofmann, account representative, Primary Care Systems New England Division of the American Cancer Society; Rob Boudrow, principal, Strategy & Business Design Practice, PwC, LLC; Karl-Henry Francois, vice president of Corporate Banking, Citizens Bank; Angelika Fretzen, Ph.D., MBA, vice president and head of Development, Catabasis Pharmaceuticals, Inc.; Robert Hallett, retired Veterans Affairs executive; Gordon R. Massey, senior vice president, Salem Five; Jane Puffer, president, Dreamaker Consulting Group; Peter Sheckman, M.D., North Shore Physicians Group – Lynn; and Christopher Vaccaro, Esq., attorney at law, Dalton & Finegold, LLP.