13 November 2017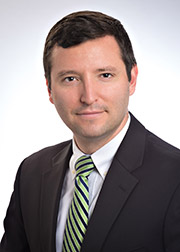 By Sam Hoff
In its recent ruling in Koshy v. Sachdev, the Massachusetts Supreme Judicial Court issued an early holiday gift to any shareholder of a deadlocked Massachusetts corporation. Thanks to the SJC's ruling, such shareholders now have available to them several alternative forms of relief which may allow them to regain control of their corporation, as opposed to taking the "extreme" measure of dissolving their corporation.
The facts in Koshy are all too familiar to any shareholder who has experienced the frustration of corporate deadlock before. Two friends, Koshy and Sachdev, co-founded a corporation which provided computer aided design services. They split the corporation's shares 50/50 and served as its only two directors. After some initial growth and success, Koshy's and Sachdev's relationship began to deteriorate. They differed in opinion on a variety of issues including strategic business decisions, the amount and frequency of distributions, and managerial hiring. Their inability to compromise with one another on these issues eventually caused business to grind to a halt. Koshy and Sachdev each attempted to buy the other out and, as a last resort to get out of business with Sachdev, Koshy brought suit claiming that the corporation was deadlocked and must be dissolved. A Superior Court judge found that no deadlock existed, and Koshy appealed the finding.
Koshy is the first case in which the SJC has been called to interpret Section 14.30 of the Massachusetts Business Act (the "Act"). The Act allows any shareholder who holds 40% of the combined voting power of a corporation's outstanding stock to petition the Superior Court to dissolve the corporation in the event that its directors are deadlocked. The SJC determined that the Act applies only in cases of "true deadlock" and set forth four factors which are relevant in determining whether true deadlock exists:
(1)Whether irreconcilable differences have resulted in a "corporate paralysis," which is defined as a stalemate between the directors concerning a primary function of management (e.g., payroll, client services, hiring and retention of employees, and/or corporate strategy).
(2)The size of the corporation at issue, with deadlock more likely to occur in a small or closely held corporation, particularly one where ownership is divided on an even basis between two shareholder-directors.
(3)Any indication that a party to a lawsuit has manufactured a dispute in order to engineer a true deadlock.
(4)The degree and extent of distrust and antipathy between the directors.
Where true deadlock exists, relief is available under the Act so long as the shareholders cannot work around the deadlocked directors and irreparable injury is threatened to or being suffered by the corporation as a result of the true deadlock. The SJC found this to be the case in Koshy. Further, the SJC found that the relief available to shareholders of a deadlocked corporation is not limited to the "extreme" measure of dissolution, but includes alternative remedies such as a court-ordered buyout of one shareholder by another or the sale of the corporation to a third-party buyer. The appropriate remedy must be determined by the Superior Court on a case-by-case basis.
From a legal standpoint, the SJC's ruling in Koshy is a major break from the prior understanding of the Act, as it opens the door for alternative equitable forms of relief. The key takeaway for shareholders of Massachusetts corporations is that they need not resign themselves to the dissolution of their corporation should it become truly deadlocked. This is especially good news for shareholders of small or closely-held Massachusetts corporations, many of whom have built their business from scratch and are personally invested in the goodwill and future success of the corporation. It is understandable that any such shareholder may be reluctant to dissolve his or her corporation. In light of the SJC's ruling in Koshy, they may now bring suit and argue before the Superior Court that they should be allowed to regain control of their corporation and continue business by buying out their fellow shareholder(s).
Being a shareholder of a deadlocked corporation can be stressful and harmful to your bottom-line. If you find yourself in this situation, please contact the experienced business litigation attorneys at Pierce & Mandell to learn more about your rights and secure the future of your corporation.