1 November 2021
By: Mollie R. Sullivan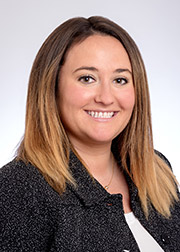 Respondeat Superior, a Latin phrase which directly translates to "let the master answer," refers to the theory that an employer should be held liable for its employee's conduct. This theory is important in personal injury actions because bringing claims against a tortfeasor's employer allows for recovery from additional insurance coverage, with typically larger policies. Thus, a plaintiff will want to bring such claims against an employer when possible.
But when is an employer liable for its employee's conduct? Under the doctrine of vicarious liability, an employer is liable for the torts of its employees committed within the scope of employment. Dias v. Brigham Med. Assoc., Inc., 438 Mass. 317, 319-320 (2002). In Massachusetts, the conduct of an agent or employee is within the scope of employment if: 1) it is of the kind he is employed to perform; 2) it occurs substantially within the authorized time and space limits; and, 3) it is motivated, at least in part, by a purpose to serve the employer. Wang Laboratories, Inc. v. Business Incentives, Inc., 398 Mass. 854, 859-860 (1986).
The third factor, whether the employee's conduct is motivated by a purpose to serve its employer, is typically the most contested factor of the scope of employment inquiry. A recent Massachusetts decision from the Supreme Judicial Court examined whether a police officer was acting within the scope of his employment when the officer struck and injured a fellow officer with his personal vehicle during a paid lunch break from a mandatory firearms training program. Russell Berry vs. Commerce Insurance Company, Supreme Judicial Court, No. SJC-13089, slip op. (Oct. 25, 2021).
In that case, the SJC's determination that the tortfeasor officer was not acting within the scope of his employment turned on the question of whether the officer's conduct was motivated, at least in part, to serve his employer. Id. at *13. Ultimately, the SJC determined that the officer's unsafe driving (he admitted that he was driving too fast prior to striking the victim officer) did not fall within the scope of his employment because the egregious nature of the officer's misconduct had no employment-based purpose and did not further the interests of his employer, the town. Id. However, this can be contrasted by other cases in which the SJC held that an employee's tortious conduct was performed at least in part, to further his employer's interests. See Orasz v. Colonial Tavern, Inc., 362 Mass. 881 (1972) (assault on patron by employee was committed "to maintain order and decorum," which ultimately was "for the purpose of accomplishing the work of the defendant" employer); Suckney v. Bert P. Williams, Inc., 355 Mass. 62, 64 (1968) (battery was in response to event which interfered with employee's ability to perform work for employer).
Determining whether an employee is acting within the scope of employment at the time of his tortious conduct is typically a fact-intensive inquiry. Pierce & Mandell's experienced litigation attorneys can assist in both the prosecution and defense of such claims.