16 September 2014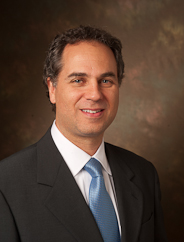 Bill Mandell is teaching a course entitled Corporate Issues in Health Care for the Fall 2014 semester at Suffolk University Law School as an adjunct faculty member of the Law School.
Bill will be a co-presenter of a policy session entitled "Managing the Paradigm Shift: The Policy Conundrum" at The 19th Annual Scientific Session of the American Society of Nuclear Cardiology, in Boston, on September 20, 2014. The focus of this program is to analyze the trend of physicians partnering with hospitals and what important regulatory and compliance challenges are on the horizon as physicians and hospitals move from fee for service to quality and population health management based care and reimbursement.
In October, 2014, Bill will also be a co-presenter of a program on Preparing for Dental Practice Ownership being held at the Massachusetts Dental Society.