7 January 2023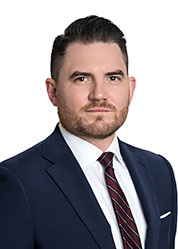 Pierce & Mandell, P.C. is pleased to announce that Scott M. Zanolli has been elected a Shareholder of the firm, effective January 1, 2023.
Scott is a litigator in the firm's employment and litigation practice areas. He has a broad range of experience in litigation and alternative dispute resolution with employment, non-profit, business, and health care matters. Scott has represented businesses, medical, dental and behavioral health care practices, and individuals in all forms of commercial disputes, as well as matters involving employment law compliance, restrictive covenants, trade secrets, workplace discrimination, corporate governance, and violations of state and federal wage and hour laws.
Since joining Pierce & Mandell, P.C. in 2013, Scott has tried multiple cases, litigated before the Massachusetts Superior Court, Probate Court, Land Court, the Federal District Court for the District of Massachusetts, and appeared in the Massachusetts Appeals Court and the United States Court of Appeals for the First Circuit. He was also named to the Massachusetts Super Lawyers "Rising Star" list in each of the last three years.
Scott serves as a member of the Board of Directors for the non-profit East Boston Main Streets. A native of California, Scott enjoys spending his free time with his wife, young son, and their dog, Stanley, and playing hockey for a local senior league team.