3 February 2023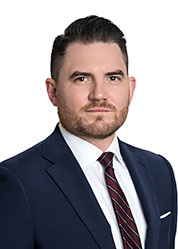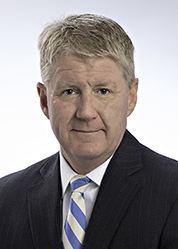 Boston-Based Pierce & Mandell shareholders Robert L. Kirby, Jr. and Scott M. Zanolli recently prevailed in the United States Court of Appeals for the First Circuit against an appeal of their summary judgment win in a multi-million dollar breach of contract case.
The firm represented two individuals accused of breaching a stock purchase agreement and refusing to sell their shares of a technology company to a venture capital firm.
The plaintiff alleged that the Pierce & Mandell's clients were bound by a proposed multiparty stock transfer agreement between the plaintiff, the clients, and a third-party technology company, which required the technology company's sign-off and approval of the transaction. The stock transfer agreement was signed by the plaintiff and the clients, but not the technology company. When the technology company refused to agree to the terms of the stock transfer agreement and instead proposed a subsequent agreement containing different terms, the clients declined to go forward with the transaction and the plaintiff sued in federal court for damages of more than three million dollars.
Attorneys Kirby and Zanolli were able to secure summary judgment for their clients on all claims in the District Court (Stearns, J.). The District Court issued judgment in the clients' favor on the grounds that the negotiations between the plaintiff and the clients showed that they did not intend to be bound by the terms of the stock transfer agreement until it was signed by the third and final party. The Court also ruled that even if the plaintiff and clients had intended to be bound by the agreement, they had properly executed a termination right they negotiated into the contract. Dissatisfied, plaintiff appealed to the First Circuit.
In FinSight I LP v. Seaver, 50 F.4th 226 (1st Cir. 2022), the First Circuit ruled that even if the parties entered an enforceable agreement, it had been properly terminated by the clients. Specifically, the Court found that the termination clause in the agreement provided unambiguously that if the closing did not take place within seven business days of the date the parties signed, and that the delay was not due to the breach of the clients, then the clients had the unqualified right to terminate the agreement. The Court held that the transaction did not close within seven business days following signing, and the clients gave their notice of termination after the expiration of that period. The First Circuit also summarily dismissed the plaintiff-appellant's alternative arguments that the clients should be estopped from avoiding the stock transfer and had been unjustly enriched.
Pierce & Mandell litigators routinely represent clients in a variety of business and contract related matters in both state and federal courts. Please contact Robert L. Kirby, Jr. at rkirby@piercemandell.com or Scott M. Zanolli at scott@piercemandell.com for more information about our business litigation services.